Sooty's TDI





Original spec



1996 Golf GL TDI (A3)
90hp, 149lb/ft TDI
Colour - Mystic Blue
Sony stereo with 10 CD multi changer
Witter towbar
Thatcham imobiliser & alarm.
Engine Bay Modifications
Three sets of customised Modem Superchips; a) Track day - 28/24psi boost. b) Everyday driving - 130hp max for insurance - 24/21psi boost. c) Alps - 130hp max but with tweaked boost values - 22/20psi boost.
K&N 57i Induction kit.
Kamei intake ducts with piping to air filter.
K&N cool scoop intake with piping to air filter.
Allard heat shield.
Hybrid turbo; GT15 housing with clipped GT17 compressor wheel. Boost bleed for track day setup. Wastegate bleed to reduce opening velocity.
Flowed head and manifolds.
.205 Injectors.
Custom exhaust system; 2.5" downpipe. 2.5" Spiralflow pipework to single back box. Twin 2" down turned tips - to resemble the originals.
Allard CCV oil condenser, with oil return feed & K&N air outlet filter.
Handling Modifications
Bilstein sports shocks.
Eibach Springs.
Eibach anti roll bars.
Powerflex bushes.
Allard strut brace.
Sachs Racing Clutch. Sintered surface, no srings, rated at 650NM High clamp pressure coverplate.
Quaife ATB differential.
Dieselgeek short shift.
285x25 Black Diamond drilled & ventilated brake discs - custom made to fit 4 stud hub. Capliers to match (ex Audi TT) on custom carriers. Ferodo DS2000 brake pads. Castrol SRF brake Fluid.
Road wheels & tyres. ACE 101 15x6.5" wheels. Toyo Proxes T1-S 195/15/50 tyres.
Track wheels & tyres. Front wheels - OZ Superleggera 15x7 machined 4.1kg. Rear wheels - OZ Superleggera 15x7 machined 3.8kg. Set of Avon race slicks 22x7 (dry) Set of Avon ACB10 22x7 (intermediate) Set of Avon race wets 22.5x7.5
General Modifications
Compression reduced to 18.62:1.
Audi TT wheel liner.
Cruise control added.
MAF screens removed.
Millers Oils XFD fully synth oil.
Millers Oils Diesel Power Plus - fuel additive.
ERG solenoid disconnected.
Engine Bay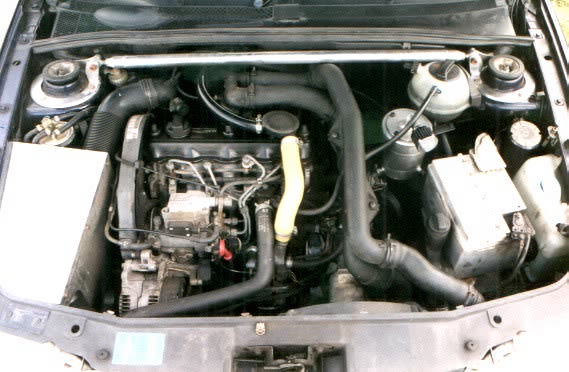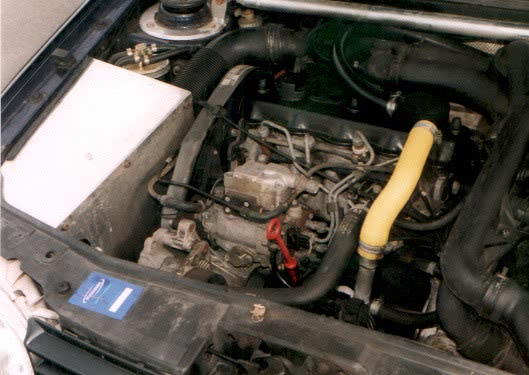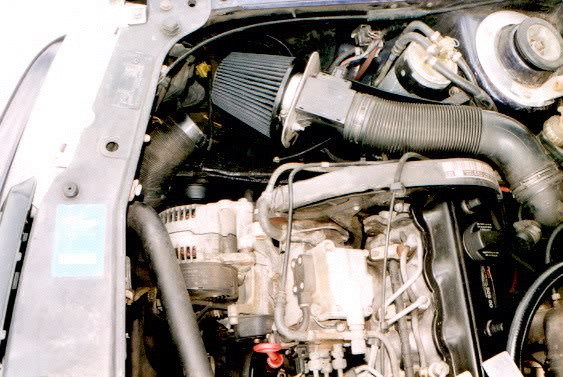 Oil Seperator